About Pop In! Play Space & Café
Pop in! Play Space & Cafe is a place for kids to play and parents to connect.
Our space was created with you and your child in mind. Designed specifically for children under the age of six, Pop in! Play Space & Café offers fun and unique opportunities for physical and imaginative play for children. While kids are playing, the café offers a space for parents to meet each other and foster community.

The concept for Pop in! Play Space & Café was born from two things: a desire to have a safe and fun place for my son to play, explore, learn, and interact with other kids, and my wish to meet and create relationships with other parents of young children. In our modern lives, there is so much "busy" that it can be hard to find the time or the space to slow down and enjoy the pleasures of being a parent, watching our kids play, learn, laugh, and grow. Even harder still can be finding time to connect with other parents who are in the same season of life.

Pop in! Play Space & Café hopes to provide an enriching play space for kids and a relaxing environment for parents to connect with other parents in their community.

Please pop in and see us! —Yuko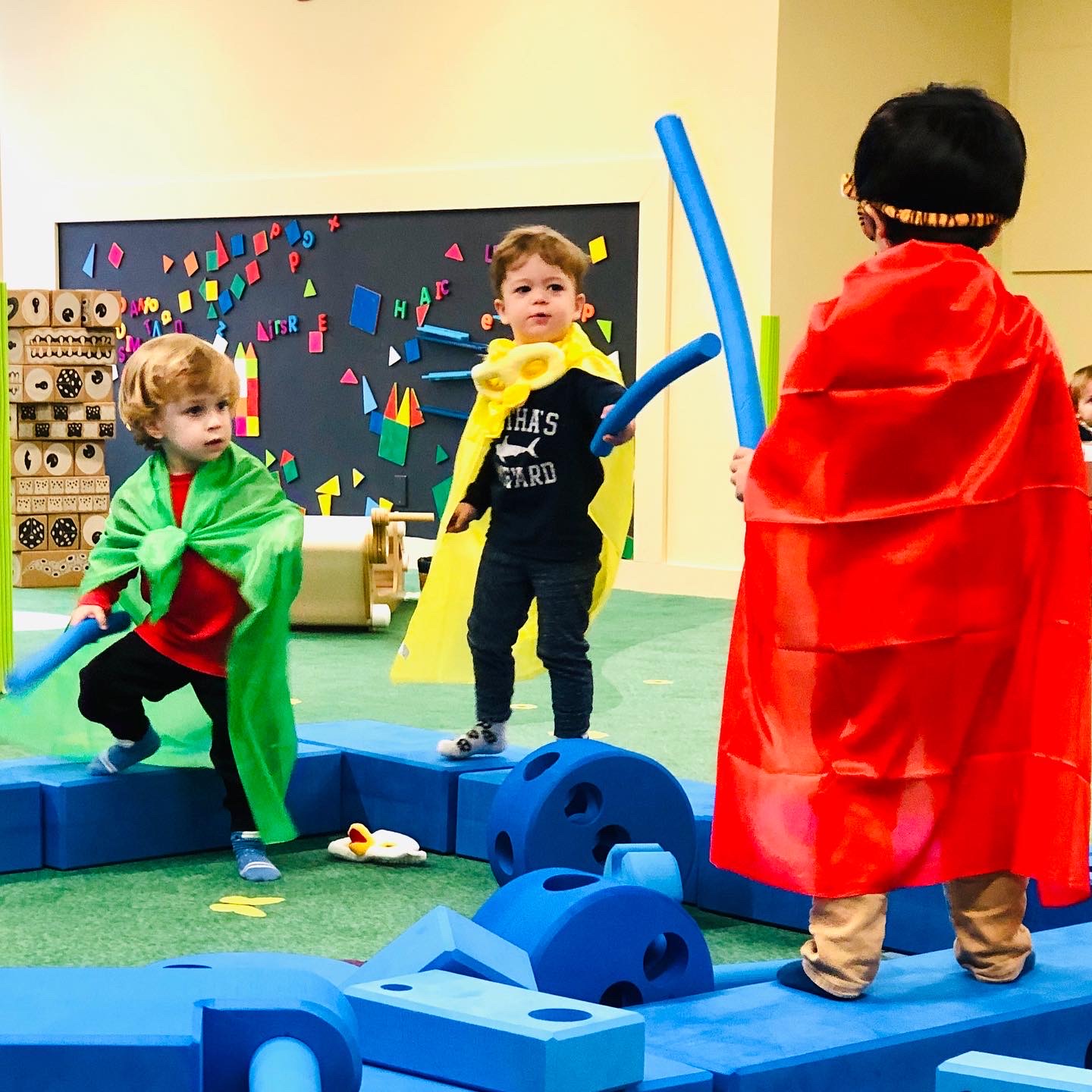 Our RELAX @ Pop In! option let's you buy a drink from the café, stay, and do some work while our staff watches your little one.